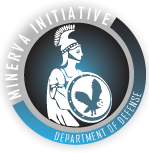 UNCOVERING THE MOTIVATIONAL, COGNITIVE, AND SOCIAL ELEMENTS OF RADICALIZATION AND DERADICALIZATION:
A DOD MINERVA RESEARCH INITIATIVE PROJECT
Lead Team Members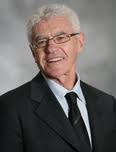 DR. ARIE KRUGLANSKI, PI
University of Maryland
Bio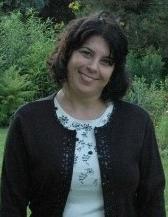 DR. ARIE KRUGLANSKI, PI
University of Maryland
Bio
DR. SCOTT ATRAN, Co-PI
ARTIS Research
Bio

DR. CLAUDIO CIOFFI-REVILLA, Co-PI
George Mason University
Bio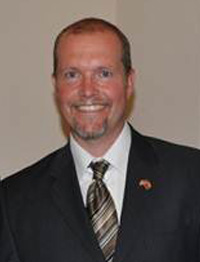 Rich Davis
ARTIS Research
Bio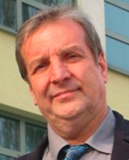 DR. ANDRZEJ NOWAK, Co-PI
University of Warsaw
Bio

DR. JEREMY GINGES, Co-PI
ARTIS Research
Bio
Our Aim
A viable program to combat violent extremism should focus on: (1) countering radicalization that has progressed to violence, by de-coupling extremist movements from the local and national grievances that violent militants try to co-opt; and (2) preventing radicalization to violence, especially among youth and the next generation. Both objectives require an understanding of how radicalization happens and how it ends.Thegoalof this multidisciplinary effort is to increase such understanding.
This simply phrased objective encompasses complex issues at different levels of analysis: (1) psychological (including motivational and cognitive processes underlying moral and utilitarian decision-making), (2) socio-psychological (including attributes and dynamics of social networks and processes of persuasion and social influence), and (3) cultural-anthropological (focused on the unique systems of values and meanings that anchor violence-justifying ideologies). Our research is intended to weave these into a coherent whole in an effort to gain insight into processes of radicalization and deradicalization, and what to do about them.
Our Research Approach
Our research strategy is unique in that it integrates top-down and bottom-up approaches. The top-down aspect consists of a general model of radicalization and deradicalization grounded in prior theorizing and research. The bottom-up aspect consists of collecting field and laboratory data concerning how the postulates of our general model play out in specific socio-cultural contexts, possibly suggesting modifications to the model in response to feedback from both the field and our computational modeling of the processes of interest.
Our guiding principle is that valid models of radicalization and deradicalizaton must take into account prior relevant knowledge (both theoretical and empirical) and to advance it through its application to the socio-political contexts of terrorism. Thus far, most research on political violence has neglected the all-important issue of the context in which this violence is taking place. To close this gap, our research program is divided into the three individual thrusts that are briefly outlined below.
Thrust 1: Field Research in Five Countries Spanning Two World Regions
Central to our research program is its focus on in situ survey and experimental field research. Radicalization processes are currently under way in different locations around the globe, including North Africa and South/Southeast Asia. We are casting a broad net by sampling multiple sites in each of these locations to afford a comparative analysis of radicalization and deradicalization.
We will conduct systematic research via open-ended and semi-structured interviews, fixed-format surveys, and field experiments with target groups in these two critical regions to examine the cognitive, social, and cultural pathways to and away from political violence within given socio-political contexts. We hope this research will provide valuable understanding for validating hypotheses and models of radicalizations that could be created to account for worldwide variations and commonalities.

Thrust 2: Computational Modeling of Radicalization and Deradicalization Processes
Computational models are formal representations of concepts, theories, systems or processes in the form of computer-based simulations. As such, computational models can be used for analysis, hypothesis exploration, and conducting "what if…" virtual experiments, and are particularly useful for analyzing complex systems that cannot be easily represented with traditional methods.
Although computational models are not new in social science, they are relatively new in research on radicalization and political violence. The objective of this research thrust is to create computational models to increase our understanding of the processes of radicalization and de-radicalization.
Thrust 3: Developing Viable Counter- and De- Radicalization Strategies for Regions and/or Societies At Risk
We deem it of critical importance to translate our findings and insights into concrete practices designed to counter violent radicalization. Our effort to create effective counter-radicalization strategies has a three-fold focus: (1) to inform and improve efforts of communities to prevent the spread of radicalization; (2) to improve deradicalization programs in detention facilities; and (3) to inform and improve efforts to integrate deradicalized individuals into their communities. Our research on motivational underpinnings, mental models of belief systems, and social networks will allow us to build models of violent radicalization that can be generalized and tested in other communities across the world.